"After the war on terror, health care issues truly are the No
Bio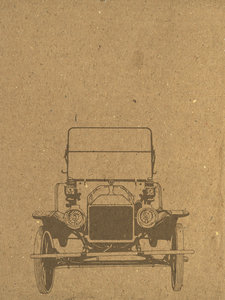 Consumers will be able to access the information by simply clicking on a Web site, according to a plan outlined by hospital associations Thursday and backed by the federal government. The effort seeks to streamline the reporting of information many hospitals already collect, and to translate the data for the public. "After the war on terror, health care issues truly are the No. 1 issues" facing Americans, said Health and Human Services Secretary Tommy Thompson. "This is a giant step forward but it is only the first step," he said at a news conference announcing the effort. The initiative was announced by the American Hospital Association, Federation of American Hospitals, Association of American Medical Colleges and other groups. As part of the effort: Hospitals will be asked to answer specific questions to assess the treatment of patients of heart attack, heart failure or pneumonia. The list is expected to grow over time. A standardized survey will be developed to compare patients' experiences at different hospitals. Arizona, Maryland and New York will be used in a pilot program to test different ways of communicating the results to the public. Responses from hospitals on the three medical conditions will be available beginning next summer on the Centers for Medicare and
Medicaid Services
Web site. The survey results are expected in early 2004, and the pilot program should be completed by 2005. Hospital participation is voluntary. The group's challenge is "to encourage the full participation of all the hospitals," Thompson said. Dennis O'Leary, president of the Joint Commission on Accreditation of Healthcare Organizations, said his organization would provide "gentle incentive." "We intend to make it known who's participating on this and who's not," he said. Although many hospitals already collect similar data, the results have "never been put in one place to run through a funnel where everyone can see them," said Dick Davidson,
https://www.jhtaau12o.online
president of the American Hospital Association. Leaders of the effort likened it to the opening last month of a government clearinghouse of information gauging the quality of care in nursing homes across the country. The new initiative, they said, will also serve the hospitals, clinicians and others in assessing efforts to improve patient care.
ARTWORK LINKED
This artist is not yet linked to any pieces on this site.